We are proud to celebrate International Women's Day on 8 March, taking this special opportunity to shine the spotlight on women working in the energy industry, highlighting their unique experiences and expertise, and what led them on this career path.
We spoke with three women active in driving ESMIG's agenda and the energy transition, highlighting their roles and motivation in shaping our industry. We are delighted to share their stories!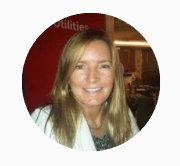 Brenda Craig , Energy and Water, Global Customer Solutions Product Marketing Director at Oracle Utilities.
What initially interested you, and let you to this industry?
I loved the idea of being involved in an industry that affects us all.
Myros Allegre, Marketing Communications Manager at IDEMIA
What initially interested you, and let you to this industry?
I am a curious person. I've always been drawn to topics surrounding innovation, and more importantly topics and innovative technology that are making a positive impact in the world. Which is definitely the case at IDEMIA. Working in the tech industry opens your eyes to an ecosystem that serves so many verticals for the greater good. Today, in my current role, I work with engineers and industry experts with respect to technology surrounding: 5G, automotive and the IoT/M2M landscape. From the connectivity aspects right down to security, whether it be for citizens of the world or the connected objects that make our lives easier personally or at industry level. 
Smilja Dolgan Paternoster, Head of Strategic Marketing at Iskraemeco
What initially interested you, and let you to this industry?
The energy industry is an incredibly vast and exciting field to work in for many reasons. Energy, in many forms, affects so many aspects of our daily lives, including the economy, the environment, quality of life, and others. In this industry, you are instantly a part of something significant. You have the opportunity to make a difference by being a part of both the problem and the solution. As a bonus, you may also utilize your intimate knowledge to better grasp the significance of electricity and why it can be used more efficiently.